At Mujin-kai we practice the traditional Shotokan karate. Shotokan karate is the most widespread style of karate and are practiced by people all over the world.
Our training centre (Do-jo) is located in Frederiksberg (central in Copenhagen). It is easy to get there by bike, bus (4a to Nyelandsvej) or Metro (take M2 to Fasanvej st). It is also close to Copenhagen Business School (CBS) and University of Copenhagen (SCIENCE Campus).
We offer training in English and Danish. We have had many foreign students and people posted in Danish companies and subsidiaries, training in our dojo. Who have joined us while they were in Copenhagen.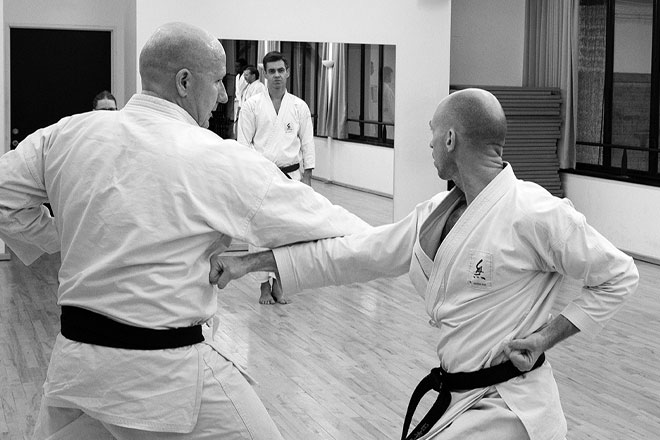 Everyone is welcome both beginners and advanced students. You do not need any special skills, only the interest in learning karate. It doesn't matter if our if you are in Copenhagen for 6 month, 12 month or starting a life here.
This is an opportunity to practice karate in an informal atmosphere by qualified instructors, participation in our social activities and creating new friendships.
We would like to welcome you to our dojo. The first month of training is free of charge. For the first few trial lessons, you do not need a gi (traditional karate clothes).
Practice hours:
Children:
Wedensday: 5:30 p.m – 6:30 p.m.  Coach: Sarah-senpai and Kaori-san
Friday: 5:30 p.m – 6:30 p.m. Coach: Sarah-senpai
Adults:
Wedensday: 6:30 p.m. – 8:00 p.m Coach: Jan-sensei
Friday: 6:30 p.m. – 8:00 p.m Coach: Jan-sensei